Hey fellow frugal femmes!

I have a bunch of items from my closet cleaning that I've previously posted on eBay,
fatshionista, and the like. While many items did sell, I still have several that did not. Rather than do another round of promotion or donate the lot to Goodwill, I figured that I'd do something drastic to garner a bit of pin money.

I've reposted everything on eBay with a starting price of $0.99 and an auction duration of 3 days. No...really. Ninety nine cents. I'd like to make a few dollars and give others a chance to snag a super bargain in the process.

It's good stuff from Lane Bryant, Torrid, Carole Little, Liz Claiborne, Dress Barn, and elsewhere. Several items are even brand new with tags.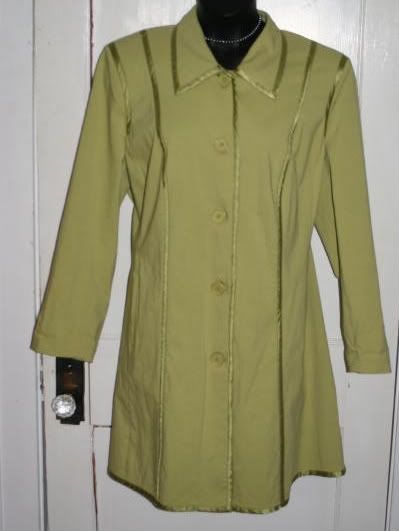 If you're lucky, even with shipping, you could get something spiffy for less than what you'd pay at Starbucks for a Grande mocha and a muffin. Go on...take a peek. You know you want to...